Online Exhibitions
View products as if they were right there in front of you, and inspect every small detail with high quality images.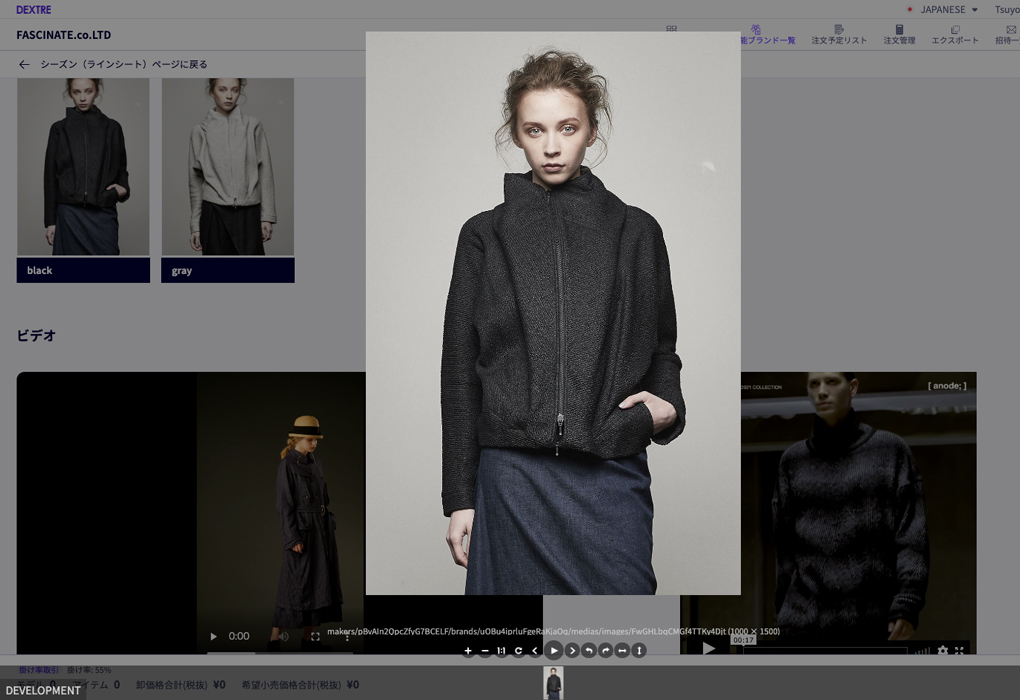 FEATURE
5 Features of Online Exhibitions on DEXTRE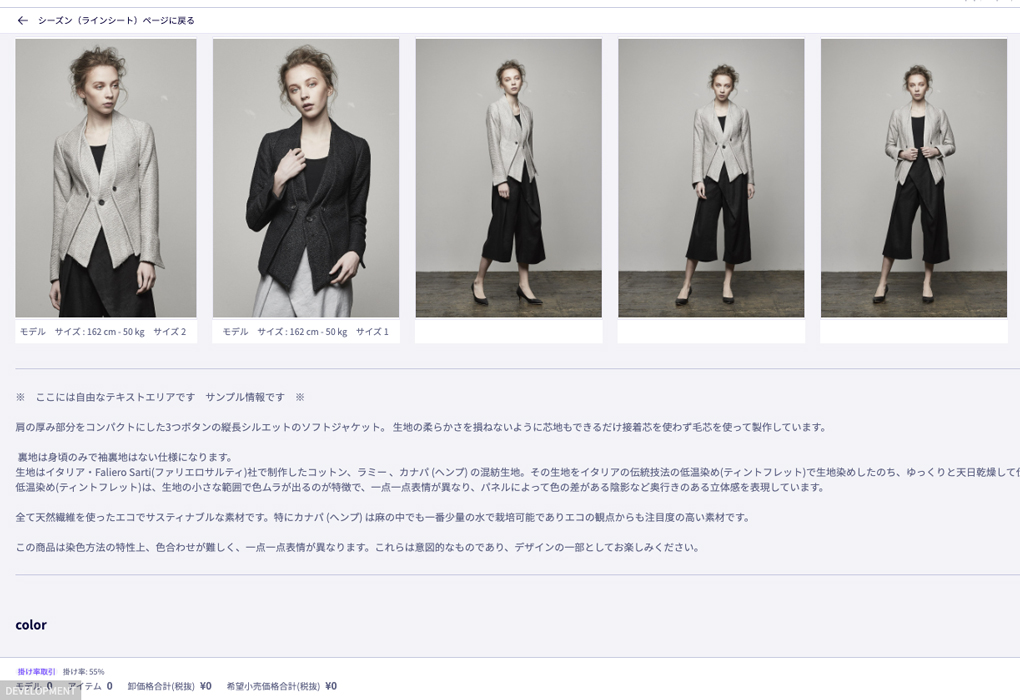 1
Not just images
Unlimited images, videos and 360° images can be added to Products on DEXTRE, along with Product Descriptions in multiple languages. Take orders right from your online linesheet.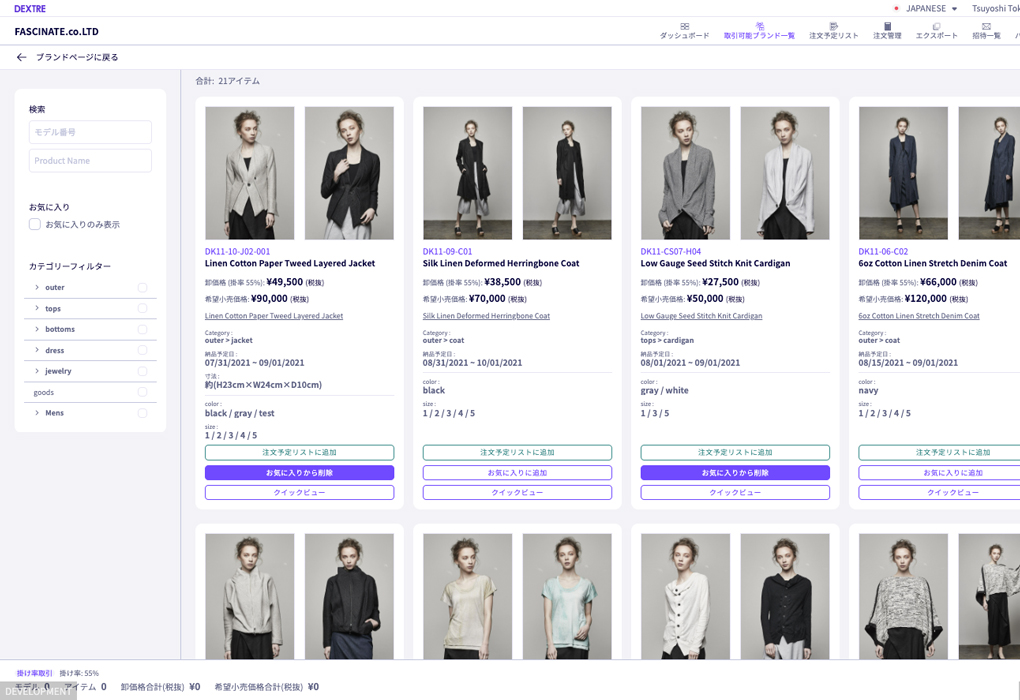 2
Exhibitions, online
All the best parts of exhibitions, online! Make online linesheets whenever, wherever.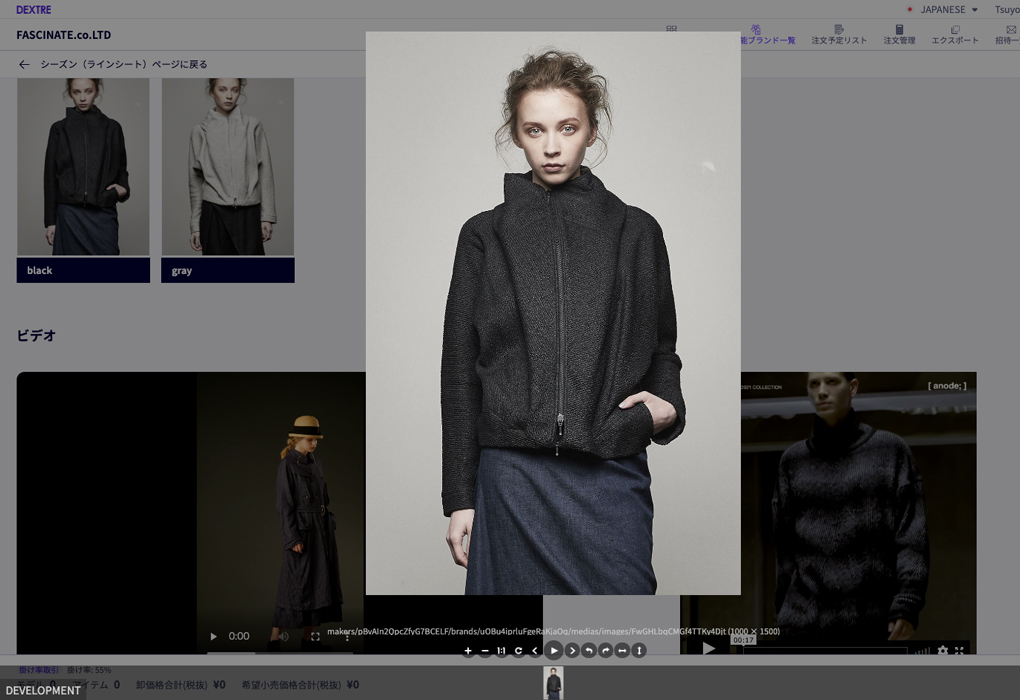 3
A high quality digital catalog, made for the future
With a wealth of options to add multimedia to your products and tools for Buyers to closely inspect them, DEXTRE will insure you're set in the new digital age.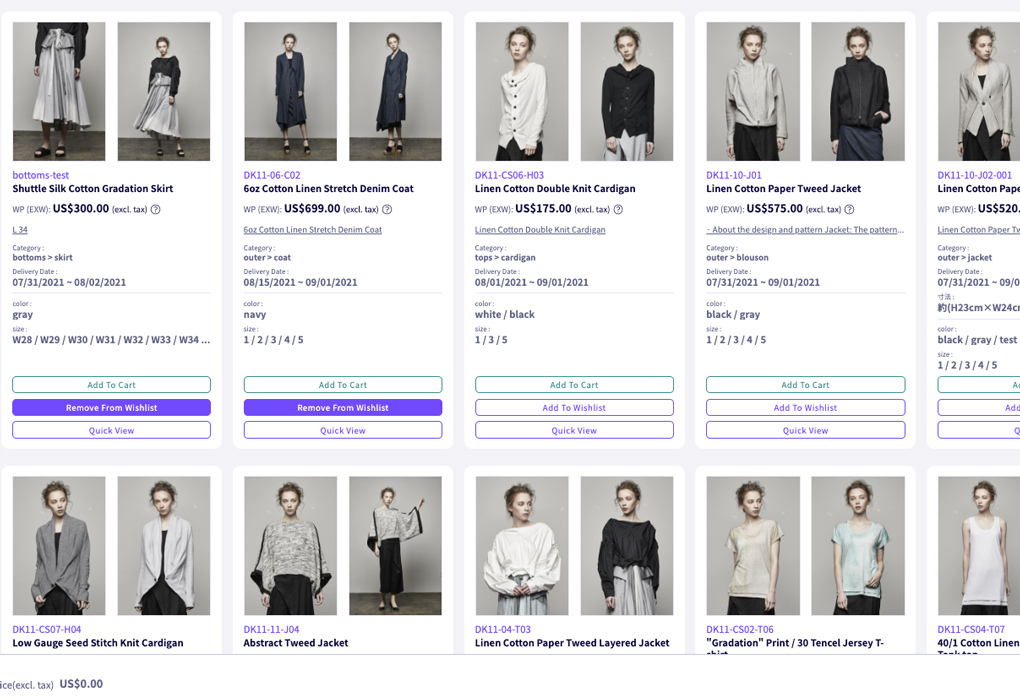 4
Online Exhibitions
connecting the world DEXTRE was made with worldwide transactions in mind and will support you every step of the way, no matter where your orders have come from.
Everything you need for online exhibitions
Detailed linesheet settings

Choose not only what products to include, but also choose an order policy and who will be able to view this linesheet. Download it as a customizable PDF catalog.

Clear and crisp

High Quality Digital images Zoom in to see tiny details, as if you were there in front of product.

Unlimited

Image and video upload There's no limit on how much multimedia you attatch to your product, so you're free to express yourself however you wish

Real time orders

Take orders from anywhere, at any time. No need to worry about time zone differences.

Inventory and Product Management
on one platform

With real time Inventory Management built in, You'll have one less system to register products on!

Express yourself

in new ways Make one linesheet for all of your Buyers, automatically tailored to them.

Real time Analytics

View sales as they happen with DEXTRE's built in Analytics.

Flexible product registration

Set up your products to exactly suit your needs, carrying exactly the information you want.

Multilingual support

Take on the world with an interface supporting Japanese, English and Chinese, and the ability to register product information in a vast array of languages.

Made for overseas sales

Register prices in multiple currencies and descriptions and names in multiple languages, so you can take orders from anywhere.

The Options feature

Add options to SKUs, giving a choice of lenses if you are selling glasses, or adding special wrapping or anything else for other industries.

The full feature set, with no extra costs

All features are available to you from 20,000 JPY a month.
AWESOMEOnline Exhibitions with DEXTRE
enter a new digital age
Connecting the world

through DEXTRE Everything you need to sell your products worldwide, anywhere and any time. DEXTRE was made to help you grow!

All the features you'll need for the future

A high quality digital catalog Add whatever multimedia you wish, to show off your products in the best possible light. Use them not only for online linesheets, but also for generating PDF catalogs as well.

As many linesheets as you need

Make linesheets not just for new seasons, but smaller collections or for collaborations as well. Making a linesheet for a specific customer can also be done, adjusting which items you wish to include to the targets wants giving you a better chance for success.

From taking orders to invoicing and shipping

The orders you take at an exhibition can be viewed in real time, their analytics as well. From there, every step of the way until you finish sending out invoices DEXTRE will be there to support you.

The full feature set, with no extra costs

All features are available to you from 20,000 JPY a month. From designing catalogs, taking orders and invoicing to all your product management, it can all be done on DEXTRE for only 20,000 JPY a month.

Easy to fit into your current workflow

DEXTRE's powerful export function allows you to easily integrate it with any other systems or services you have in your workflow. Being able to add prices reflecting different currencies and transaction conditions as well as custom attributes to each product means that moving data to other services will be easy with DEXTRE.
Online Exhibitions on DEXTRE
Made so that anybody can use it and packed with features.